DSH: We Care About Your Air
One of Drummond's foundational products is the innovative dust suppression hopper by DSH Systems Ltd. This apparatus controls product fallout while bulk loading dry goods. The DSH dust suppression hopper continues to address a worldwide engineering challenge.
The system's loading spouts concentrate the stream of product into a solid column, thereby minimizing dust outfall, saving wastage and contributing to a safer and healthier working environment.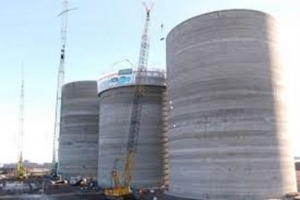 Immingham Docks
DSH announced the recent supply of 8 Model DSH9 Hardox Dust Suppression hoppers at Immingham Docks, UK.
The units are each loading at over 2,000 Total Petroleum Hydrocarbons (TPH) of wood pellets for the power generation sector. This was a massive project both during the design and manufacturing phases.
The first units are now fully operational, and the successful conclusion of this project promises to lead to similar dust suppression requirements for the same end-user at other sites.

New Installation in Peru
DSH recently installed the DSH7 TARDIS design hopper including the latest design of Flow Retarder in Peru, for Brazilian-based mining giant, Vale S.A.
The on-site operational issues encountered have proven very challenging at times, with some modified parts supplied to the site in order to meet unexpected special requirements from the customer's ship loader and operating procedures.
We're told by DSH that it was a difficult installation but that with perseverance, they rose to the occasion.
---
 Upcoming Trade Shows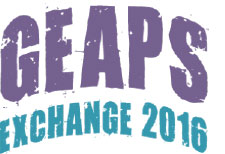 GEAPS 2016 (Austin)
DSH will be attending GEAPS 2016, in Austin Texas in February, the region's largest gathering of decision makers from the grain processing industry.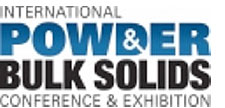 PTXi 2016 (Chicago)
DSH will also be at PTXi in Chicago in May. This is the biggest Bulk Powder processing event in the USA.
---
For more information about DSH Systems Ltd.,
please contact Vic Bridport: vicb@drummond-equip.com